That's how I roll . . . er . . . rolled.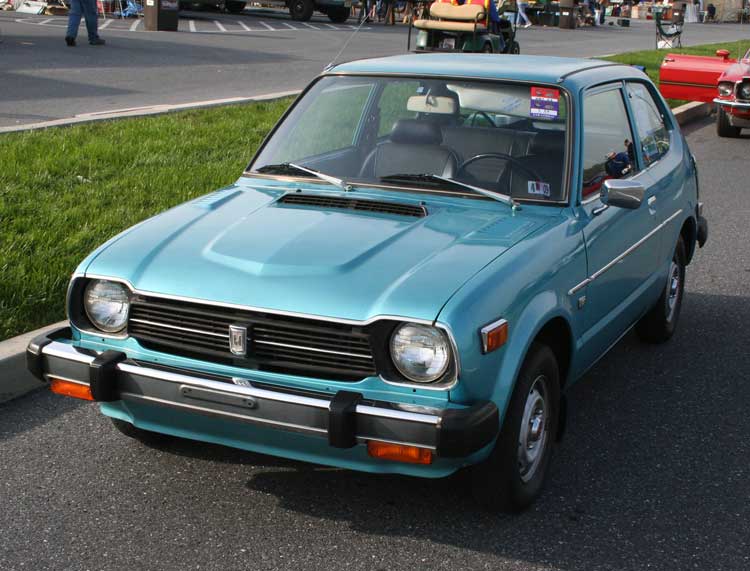 Still rehashing old memories from high school in these days leading up to the big reunion.
It got me thinking of my wheels.
Turns out I was WAY ahead of the curve on the whole fuel efficiency thing when I was tooling around West Texas in a little "rice burner." That's right, my 6'3" frame once crammed itself into a '79 Honda Civic Hatchback.
It looked an awful lot like the one pictured here, except mine had an "awesome" orange pin stripe racing down each side . . . those stripes being the raciest thing about the car.
To be honest, I pretty much drove that little car into the ground. I got the odometer to turn over for the third time while delivering for Pinocchio's Pizza in Lubbock.
Sadly, the little work horse had to be put out to pasture right about the time we all graduated, and I "traded-up" to an Oldsmobile Delta 88 . . . aka The Land Yacht. But, that's a whole other story . . .