The slightest hint of winter in the air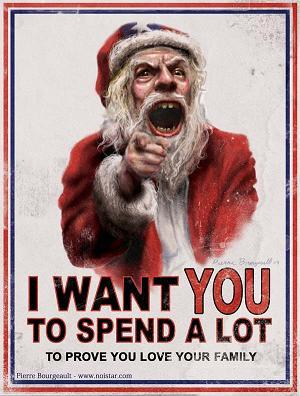 Let me preface this post by saying I LOVE CHRISTMAS!
That being said, Christmas has its time and place.
It comes AFTER Thanksgiving, not BEFORE Hallowe'en!!
Does pointing that out make me a Grinch?
I hope not.
But, it seems that the temperatures are only starting to drop and all the merchants in this little corner of heaven are already putting up their Christmas displays.
What really irks me about the whole situation is that I know the displays aren't the result of any real Christmas spirit, but out of desperation to add to their bottom line in this economic downturn.
Give it a rest, and give us a break!
Labels: Christmas, Halloween, holiday, Thanksgiving, weather