Irish Diaspora: Australia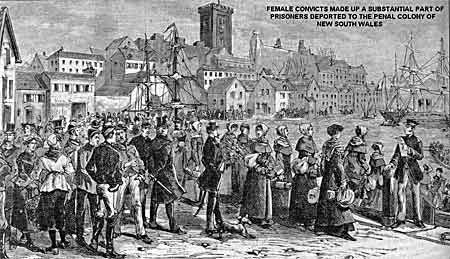 Ye socks of Irish descent really need to check out this web site:
www.nationalarchives.ie
There you will not only find a searchable version of Ireland's 1911 census, but also a database of all the convicts who were deported to Australia.
A quick search for the GLEESON surname (my maternal line) yielded no fewer than 75 hits.
Kinda fun to uncover a black sheep or two in the the annals of our family history.
With a little bit of the proverbial Irish luck, perhaps one or two of ye socks out there will make a kinnection thru one of the databases on this site!
Labels: Australia, genealogy, Gleeson family, Irish