I thought I was being neat . . .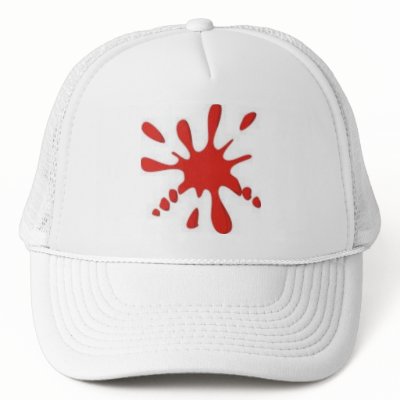 So, yours truly was sitting at ye olde abode watching the usual mindless Monday night line-up, when I got the sudden urge to paint the entry way.
Don't ask where that came from, haven't figured it out myself.
Anyway, I thought I was being extra careful not to spill, splatter, spatter, drip, or otherwise get paint anywhere except on the intended surfaces.
So I thought.
But, after I'd put everything away and went to take a shower before jumping in bed, I caught a glimpse of myself in the mirror.
Right smack dab in the middle of my favorite ball cap was the biggest, ugglest splotch of paint.
Oh, well. The headgear may look ghetto now, but at least the entryway looks a heckuva lot nicer . . .
Labels: Elizabeth Avenue house