Red Box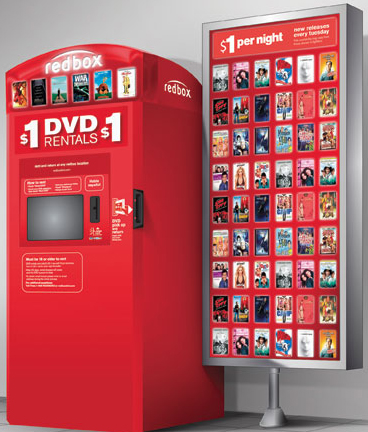 Is it just this little corner of heaven, or are these Red Box things sprouting up all over the place?
Yours truly stumbled across one today during a run to ye olde neighborhood grocery store.
Thought I'd give it a try.
Amazingly simple.
Almost TOO simple.
Must be why Blockbuster and Netflix are hurting so much lately . . .
For more info, check out
www.redbox.com
Cheers.
Labels: Blockbuster, Netflix, Red Box