Awakening a Sleeping Giant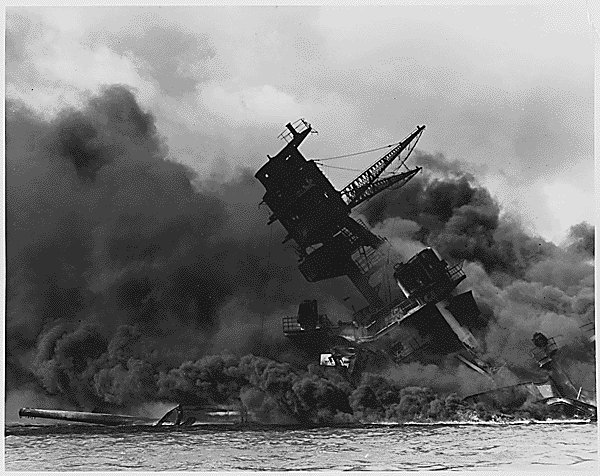 I know.
We have almost a month to go until Pearl Harbor Day.
But, yours truly just started reading a book about that day that will live in infamy.
A more complete review will no doubt appear here in a subsequent post.
I have read far enough, however, to be impressed by how incredibly stupid it was to launch this sneak attack. I'm sure the perpetrators thought they were being oh so crafty, and relished every minute of that day.
It wasn't long, however, before they realized their suckerpunch had done no long term damage. Rather, it had merely served as a wake-up call for a sleeping giant, one that would overwhelm them and force an unconditional surrender on the decks of the
Missouri
.
This is better than the recent movie!
Labels: book reviews, history